Unlike iron, the material has been used for over a thousand years, stainless steel may be considered a "rookie" in the science of materials, stainless steel is the first new production by around 100 years.
First sounds incredible, because this metal is everywhere in all aspects of modern life, but this is simply a testament to the stainless steel is an important breakthrough like. This metal has revolutionized the modern world and bring these important applications in most manufacturing sectors, from health care equipment and food industries, to sectors and building automation. Moreover, it also outperform traditional materials like copper, aluminum, and carbon.


The secret of success lies in the stainless steel physical properties and its great chemistry. Stainless steel abrasion resistance, heat resistance (up to 12000C), resistance welding, high strength, and stainless. Beyond all these properties, the metal is not easily react with the material, and it does not cost expensive special alloys, non-abrasive. In the last century, the metallurgists were invented and improved methods to manufacture stainless steel, control of its properties, and put stainless steel in mass production with consistent quality.
2013 marks 100 years of the invention of this amazing material, and in this article let's share a historical overview of one of the most important breakthroughs in materials science .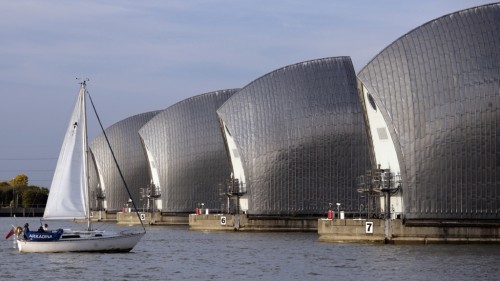 1913, Harry Brearley of Sheffield, UK, have discovered steel "stainless". Although there have been many previous attempts, but Bearley really been paying attention to the invention of stainless steel is really the first, composed of 12.8%chrome. He added chrome to iron smelting to produce a type of metal does not rust. Chromium is a key raw material, since it provides anti-corrosion properties. After this discovery, the Sheffield became synonymous with steel where and metallurgy.
Bearley was accidentally discovered this discovery while trying to solve the problem of corrosion of the inner surface of the heart gun for the British Army during the opening stages of the First World War.
After the initial discovery, further improvement steps for stainless steel place with a fairly rapid pace. In 1919, the Elwood Haynes had a patent on mactensit stainless steel (martensitic), 1929 William J.Kroll in Luxembourg was first discovered stainless steel hardware variable dispersion, and in 1930, stainless steel Dual has been produced for the first time in Sweden in Avesta Ironworks.
The remarkable properties of stainless steel are realized gradually over the years, and below is a brief summary almanac some important milestones in the history of stainless steel.
• Between 1919 and 1923, stainless steel has been used in manufacturing scalpels, surgical instruments and cutlery generally in Sheffield.
• In the early 1920s, thanks to a combination of chromium and nickel has been tested. Stainless Steel
• have known that metals "18/8" for chromium and nickel percent of the steel.
• In 1925, a stainless steel barrels were used to store nitric acid, which express the nature of metal corrosion resistance special.
• In 1926, the first surgical implants made from stainless steel was made.
• The stainless steel toilet proven in 1928 when steel barrel fermented first in stainless steel has been used to brew beer. Since then the food and drinks industry has widely used this metal.
• In 1930, the ship's first stainless steel was manufactured in the United States.
• 1931 saw the birth of the aircraft in the first stainless steel.
• Around 1935, kitchen sinks, stainless steel has been widely used.
• Type 430 stainless steel (chromium ferritic alloys) was used to generate 0.1mm diameter wire for a voice recorder.
• In 1954, underwater TV cameras first stainless steel was produced.
• In 1966, tidal power stations with stainless steel blades was completed first in France.
• In the 1980s, stainless steel was used to make mobile flood barriers in the world's longest living on Thames.
• Stainless steel output reached 31 million Mt Global 2010.
• Approximately 11 million washing machines with stainless steel washing drum has been manufactured in China by 2010.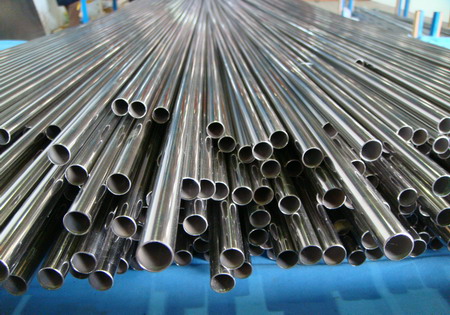 Over the past 100 years, about 100 types of stainless steel have been discovered and commercialized. These categories fall into four main categories, namely mactensit, ferrite, austentic, and duplex (double). Ferritic stainless steel and magnetic mactensit while austentic kind nonmagnetic. We have various amounts of other metals added alloy, such as nickel, titanium, and copper. Carbon and nitrogen are added to increase the overall properties of stainless steel.


Currently, China is the largest producer of stainless steel in the world. One of the leading manufacturer and distributor of stainless steel Outokumpu led by a group of companies is headquartered in Espoo, Finland.
Stainless steel has a multitude of applications from the smallest structural details of the artificial heart valve to the largest architectural structure. Some famous monument in the world, like sculpture Cloud Gate in Chicago, was built in stainless steel.
With increasing awareness of the importance of reducing carbon emissions, many countries are very excited with the promotion of stainless steel - wear resistant material and prolonged use, so it does not require replacement How and regular repairs. Additionally, stainless steel 100% renewable and not degraded, degenerated when recycled, so that its life cycle is multiplied many times. Sustainability of stainless steel disproportionate compared with other metals.
The development of stainless steel are likely to increase the sustainability of the benefits of stainless steel are more widely known. The researchers even found that the stainless steel coated with certain biological adhesive makes it antibacterial properties, which contribute more to the long list of the benefits of stainless steel.
Therefore, advanced materials is a material very likely will expand its use into the next century and beyond.